No idling
Idling is when your vehicle's engine is running but it's not moving. You may be stopped briefly to drop something off. You might be paused outside a school, office or hospital to pick someone up. Or you may be in standstill traffic. These are all examples of idling.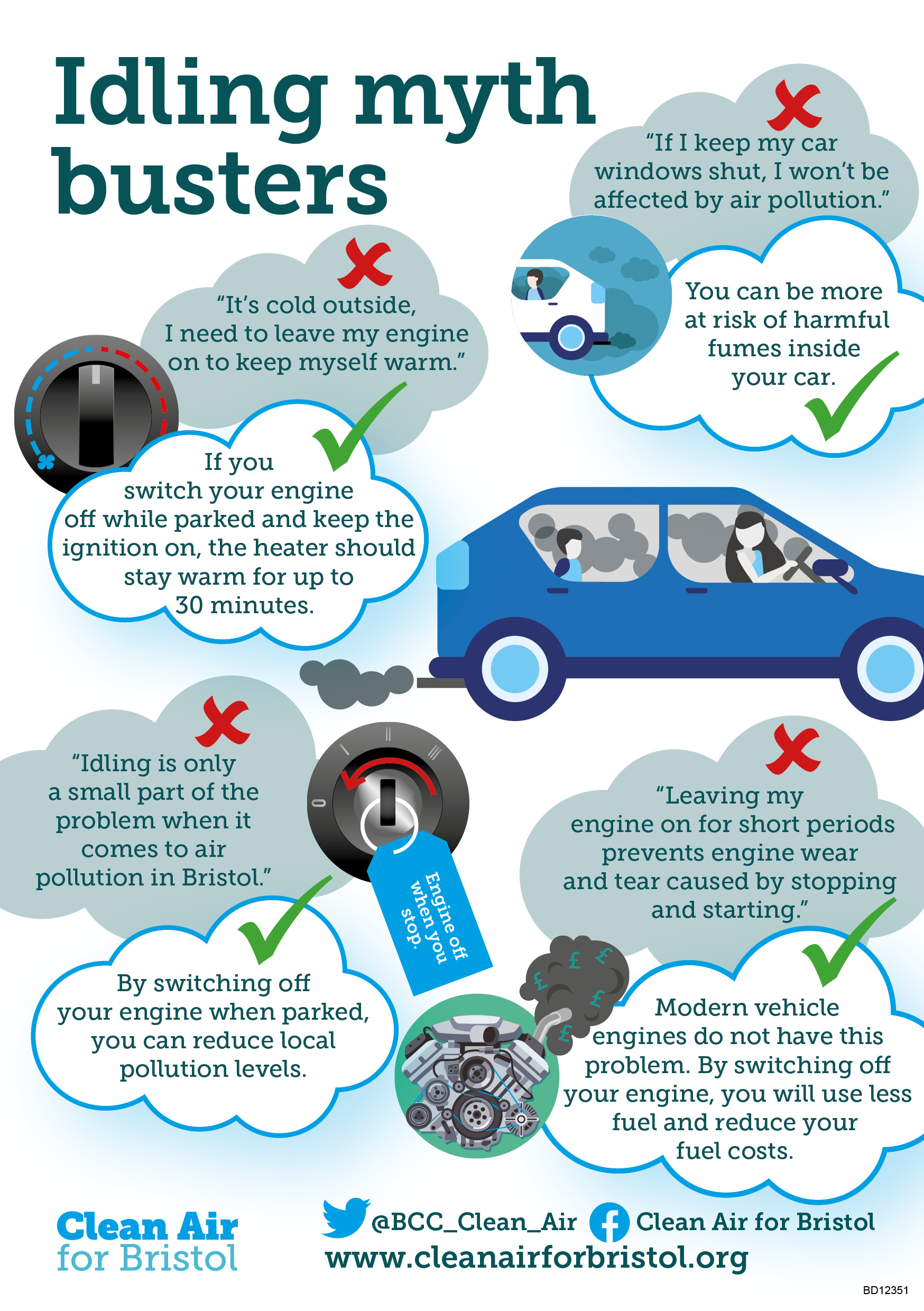 Why is idling a problem for Bristol?
When vehicles idle, engine fumes create air pollution which damages people's health. Research shows that air pollution causes over 300 premature deaths each year in Bristol.
We need to cut down all unnecessary idling especially outside schools and hospitals where the most vulnerable people are exposed to harmful air pollution caused by engine fumes.
Read more about how air pollution affects our health.
What should I do?
While idling when you're stopped briefly in traffic cannot be helped, you should avoid leaving your engine running when stopped for a minute or more. Look at how you can reduce car journeys, perhaps by walking children to school or making shorter car journeys on foot or by bike.
Get involved
We want to make Bristol a healthier place for everyone. In 2020, we're asking drivers to turn their engines off when stopped to help improve air quality citywide and especially around air pollution and idling hotspots such as schools and hospitals.
No idling events are very effective, 80% of drivers switch off their engines when asked. No idling events can reduce local air pollution by up to 30% .
Sign up for a no idling event and join our clean air champions across the city.
Follow us
facebook.com/CleanAirForBristol/