Today not only marks the end of the first week of Bristol's Clean Air Zone but it's also World Pollution Prevention Day.
We have introduced a small Class D Clean Air Zone in Bristol to reduce air pollution and improve the health of our city. The zone will also help to encourage a shift in behaviour, moving towards more sustainable modes of transport like public transport, walking, and cycling.
Clean, unpolluted air is just as important as clean, unpolluted drinking water. Air pollution is estimated to contribute to 36,000 premature deaths in the UK every year. In Bristol, exposure to nitrogen dioxide and fine particulate matter are thought to contribute to around 300 deaths a year, and this represents about 8.5% of deaths in Bristol where air pollution is a contributing factor. Polluted air can lead to: low birth weight of babies, impaired lung development in children and respiratory issues in both children and adults.
Helping Bristol change their journeys
Back in 2021, we secured a package of £42million funding to help residents and businesses to find ways to make their journeys in and around our city more sustainable and reduce their own pollution footprint. This is the most secured anywhere in the country. To date, the council has had over 6,000 applications for financial support to help people upgrade to cleaner vehicles.
We've also given out over 8,000 active travel offers such as bus and train tickets, bike taster sessions, Voi e-scooter credit and more. Our active travel offers are completely free of charge and open to everyone. We can't take on the task of delivering clean air alone and we need everyone in Bristol to play their part.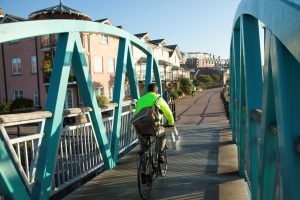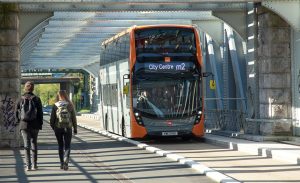 There's plenty of options to choose from when deciding on what travel offers to take up, including:
one month bike and e-bike trials
adult cycle training to build your confidence
VOI e-scooter credit
taster bus tickets
taster train tickets
car club credit
Or, if you're not sure what to choose, we can arrange a free travel planning session with one of our friendly experts to help you explore all your options for your regular journeys.
If you want to help keep our air clean, apply for our free active travel offers. Walking, scooting, cycling or getting the bus can help you feel good, both physically and mentally, while looking after the air we breathe. Choosing to walk, cycle or perhaps use our Park and Ride services across the city is also a great way to save money.
Apply for your free travel offers now
Why don't you get in on the action and find out what gets you moving? Find out more information and register your interest on our website today.